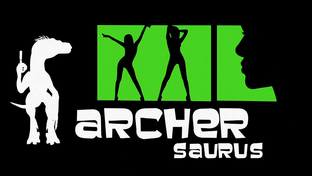 Archersaurus is the "original unaired pilot" of Archer, available on the first season DVD. It is the Mole Hunt, the first episode of the series, only with a Velociraptor playing the role of Sterling Archer, speaking only in roars. A feature on the 2nd season DVD follows up with a feature "Archersaurus: Self-Extinction", following the "actor" and his fate after his Pilot episode was rejected.
H. Jon Benjamin was credited at the end of this episode, although he wasn't voicing his character.
Ad blocker interference detected!
Wikia is a free-to-use site that makes money from advertising. We have a modified experience for viewers using ad blockers

Wikia is not accessible if you've made further modifications. Remove the custom ad blocker rule(s) and the page will load as expected.