Home
Talk

4
464pages on
this wiki
4.13 "Sea Tunt: Part II"
April 11, 2013

5.01 "Season 5"
January 13, 2014
Archer Wiki is an encyclopedia about everything related to the television series Archer of the FX Network. This wiki allows everyone to format, create, or edit any article, so we can all work together to create a comprehensive database for fans of Archer. This wiki has been growing rapidly in the last couple months. Additions are more than welcome, we want to make this wiki as complete as can be.

To write a new article, just enter the article title in the box below.
Not sure where to start? If you are new to wikis, you may want to read the Help pages.
If you want to help but you're not sure where to start, try improving the various stub articles by expanding them.
Another helpful activity would be to check the list of wanted pages for frequently linked-to articles that don't exist yet.
Editorial help like spelling or grammar is always appreciated.

Who is your favorite recurring character so far?


Create blog post
Refresh

Hi Guys,

To reward your Alliances membership, Wikia has teamed up with Loot Crate to run a cool Giveaway where you vote on items, many of them from Marvel, to create your ultimate Loot Crate. You can …


Read more >

What would it be?  I don't know, maybe "bourbon"?  Or maybe something like "wussy," always directed at an increasingly frustrated and annoyed Archer?  Or maybe they make him a toddler-genius, able to…

Read more >

I'd like to see an episode exploring the bad blood between Archer and the ex loan shark turned laundry owner, Popeye.

Woodhouse once said he had metal doors installed at Archer's apartment "after the …

Read more >
See more >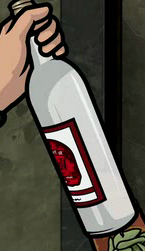 With 852 images on the Archer Wiki, there is no shortage of pictures.
This image has been randomly selected. For more information, click directly on the image. The resulting page has a link to detail when it was uploaded, by whom, and which articles use it.

Archer
@archerprod on Twitter

Sterling Archer
@codenameduchess on Twitter

Pam Poovey
@pamsgossiptrain on Twitter