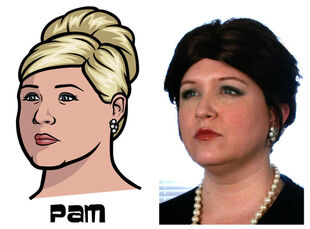 Candi McElhannon is an Atlanta-based antiques dealer who served as the model for Pam Poovey.
Behind the Scenes
Edit
Candi had botox in effect at the time of her inaugural photography, making modelling troublesome. Candi is friends with Amber Nash, Pam's voice actor.
Ad blocker interference detected!
Wikia is a free-to-use site that makes money from advertising. We have a modified experience for viewers using ad blockers

Wikia is not accessible if you've made further modifications. Remove the custom ad blocker rule(s) and the page will load as expected.