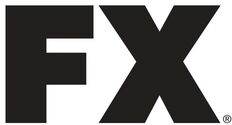 FX is the network that ordered the created of Adam Reed's hit television series Archer. FX stands for Fox extended, and sounds like special effects. It is owned by News Corporation's Fox Entertainment Group, the logo is very similar to the logo of FOX but it doesn't contain an O.
The most popular original shows on this station are "The Shield," "Nip/Tuck," "Rescue Me," "Sons of Anarchy" and "Justified," as well as the comedies "It's Always Sunny in Philadelphia," "Wilfred," and of course "Archer." This channel also airs many re-runs of shows originally broadcast on Fox.
Ad blocker interference detected!
Wikia is a free-to-use site that makes money from advertising. We have a modified experience for viewers using ad blockers

Wikia is not accessible if you've made further modifications. Remove the custom ad blocker rule(s) and the page will load as expected.