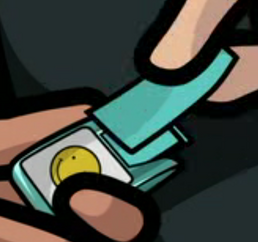 Krieger's
Magic Breath Strips
contain lysergic acid diethylamide which can be absorbed through the skin or swallowed.
Doctor Krieger used it to force Cheryl to feel like she loved him. They also used them to distract the ODIN agents from guarding Trexler's deal with Malory.
Listerine PocketPak Breath Strips are what the Krieger's Magic Breath Strips are meant to look like. The Listerine strips were introduced in 2006-2007.
Appearances
Edit
Ad blocker interference detected!
Wikia is a free-to-use site that makes money from advertising. We have a modified experience for viewers using ad blockers

Wikia is not accessible if you've made further modifications. Remove the custom ad blocker rule(s) and the page will load as expected.