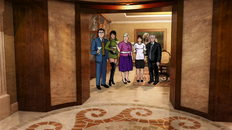 Malory Archer's apartment
is a high-class luxury, extremely large apartment in New York City. She has tons of art honoring the memory of her dead dog,
Duchess
. It is not seen in as many episodes as
Sterling Archer's Apartment
.
Malory doesn't like bringing the ISIS employees to her home, but occasionally she will bring them there when forced. Her next door neighbor is Trudy Beekman, who is also on the co-op board. It is on the Upper East Side, likely on Park or 5th Avenues.
It has multiple rooms, including
Malory's master bedroom
Multiple bathroom
Kitchen
Dining Room
Foyer
Appearances
Edit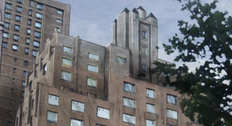 There have been three appearances at Malory's apartment.