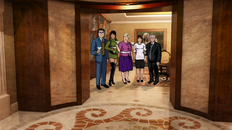 Malory Archer's apartment
is in a fashionable
co-op building
in New York City. It contains a great deal of artworks honoring the memory of her dead dog,
Duchess
. It is not seen in as many episodes as
Sterling Archer's Apartment
.
Malory doesn't like bringing the ISIS employees to her home, but occasionally she will bring them there when forced. Her next door neighbor is Trudy Beekman, who is also on the co-op board. It is on the Upper East Side, possiby on Park or 5th Avenues.
It has multiple rooms, including
Malory's master bedroom
Multiple bathroom
Kitchen
Dining Room
Foyer
Appearances
Edit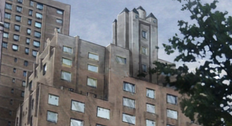 There have been three appearances at Malory's apartment.
Ad blocker interference detected!
Wikia is a free-to-use site that makes money from advertising. We have a modified experience for viewers using ad blockers

Wikia is not accessible if you've made further modifications. Remove the custom ad blocker rule(s) and the page will load as expected.