Greetings, fellow Archerites fans!
Have you seen the new Season 7 teaser trailer featuring an Archer-fied tribute to the iconic Magnum P.I. opening sequence of the 1980s? I've included it below, just in case, along with a side-by-side comparison showing just how much effort was put into mirroring the original.
No official word yet, but could this mean Season 7 will be another alternate-title season à la Season 5's "Archer Vice?" Archer P.I., anyone? What do you think of this teaser? Did you have to google "Magnum P.I." to get the reference? Are you losing your mind over the extra long off-season wait this time around, like I am? Do you need a drink now, like I do? >.<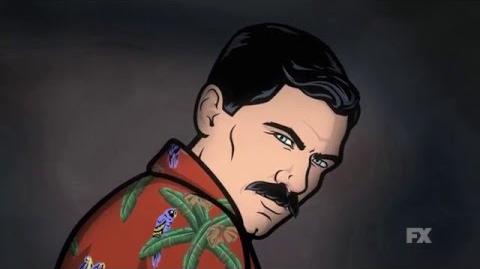 Ad blocker interference detected!
Wikia is a free-to-use site that makes money from advertising. We have a modified experience for viewers using ad blockers

Wikia is not accessible if you've made further modifications. Remove the custom ad blocker rule(s) and the page will load as expected.